Sister Conferences
The idea of sister conferences seeks to promote, collaborate and give visibility to other conferences with very similar scope. Organizing committees in sister conferences also participate actively in IWBBIO 2017 committees creating collaborative networks and very positive synergies. Any other conference interested in participating as sister conference can contact us at iwbbio@ugr.es
---
Current Sister Conferences

The IUPESM 2020 be held in Prague, the capital of the Czech Republic, in the beginning of June 2020. The Congress is represented by the Congress Organizing Committee (COC) and is organized in a close collaboration with the international societies IUPESM, IFMBE and IOMP represented by the Congress Coordinating Committee (CCC).
This triennially organized joint meeting of medical physicists, biomedical engineers and adjoining health care professionals is a unique opportunity to liaise with your professional colleagues from all over the world, learn and share your knowledge, and discuss the latest research outcomes and technological advancements as well as new ideas in both medical physics and biomedical engineering field. Besides the purely scientific and technological topics, the 2020 Congress will also focus on other aspects of our professional involvement in health care, such as the education and training, the accreditation and certification, the health technology assessment or the patient safety.
Conference chairman:
Jaromír Cmíral, Ing., PhD., DSc. COC Co-chair (Biomedical Engineering)
Conference chairman:
Libor Judas, RNDr., PhD. COC Co-chair (Medical Physics)
---
Previous Sister Conferences



The MOL2NET conference is an online conference for multidisciplinary researches in inorganic, analytical, physical and organic chemistry, medical chemistry, biosciences, biotechnology, computational chemistry and medical sciences.

Conference chairman: Prof. Humberto González-Díaz
Department of Organic Chemistry II, University of the Basque Country UPV/EHU
IKERBASQUE, Basque Foundation for Science (Spain)
Email: humberto.gonzalezdiaz@ehu.eus
---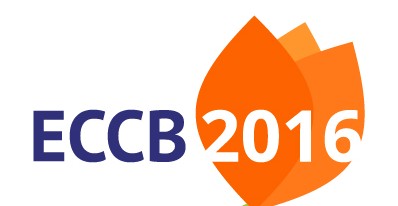 The 15th European Conference on Computational Biology (ECCB) is the main computational event in 2016 and will welcome scientists working in a variety of disciplines, including bioinformatics, computational biology, biology, medicine, and systems biology. Participating in ECCB 2017 will be the perfect opportunity to keep pace with cutting edge research, and to network with members of ECCB community.
It is jointly organized by the Dutch Techcentre for Life Sciences and the BioSB research school and it will take place in the historic city of The Hague in the Netherlands on 3-7 September 2016.
---

The purpose of BIOSTEC is to bring together researchers and practitioners, including engineers, biologists, health professionals and informatics/computer scientists, interested in both theoretical advances and applications of information systems, artificial intelligence, signal processing, electronics and other engineering tools in knowledge areas related to biology and medicine. BIOSTEC is composed of five co-located conferences, each specialized in a different knowledge area:

BIODEVICES (10th International Conference on Biomedical Electronics and Devices)
BIOINFORMATICS (8th International Conference on Bioinformatics Models, Methods and Algorithms)
BIOSIGNALS (10th International Conference on Bio-inspired Systems and Signal Processing)
HEALTHINF (10th International Conference on Health Informatics)